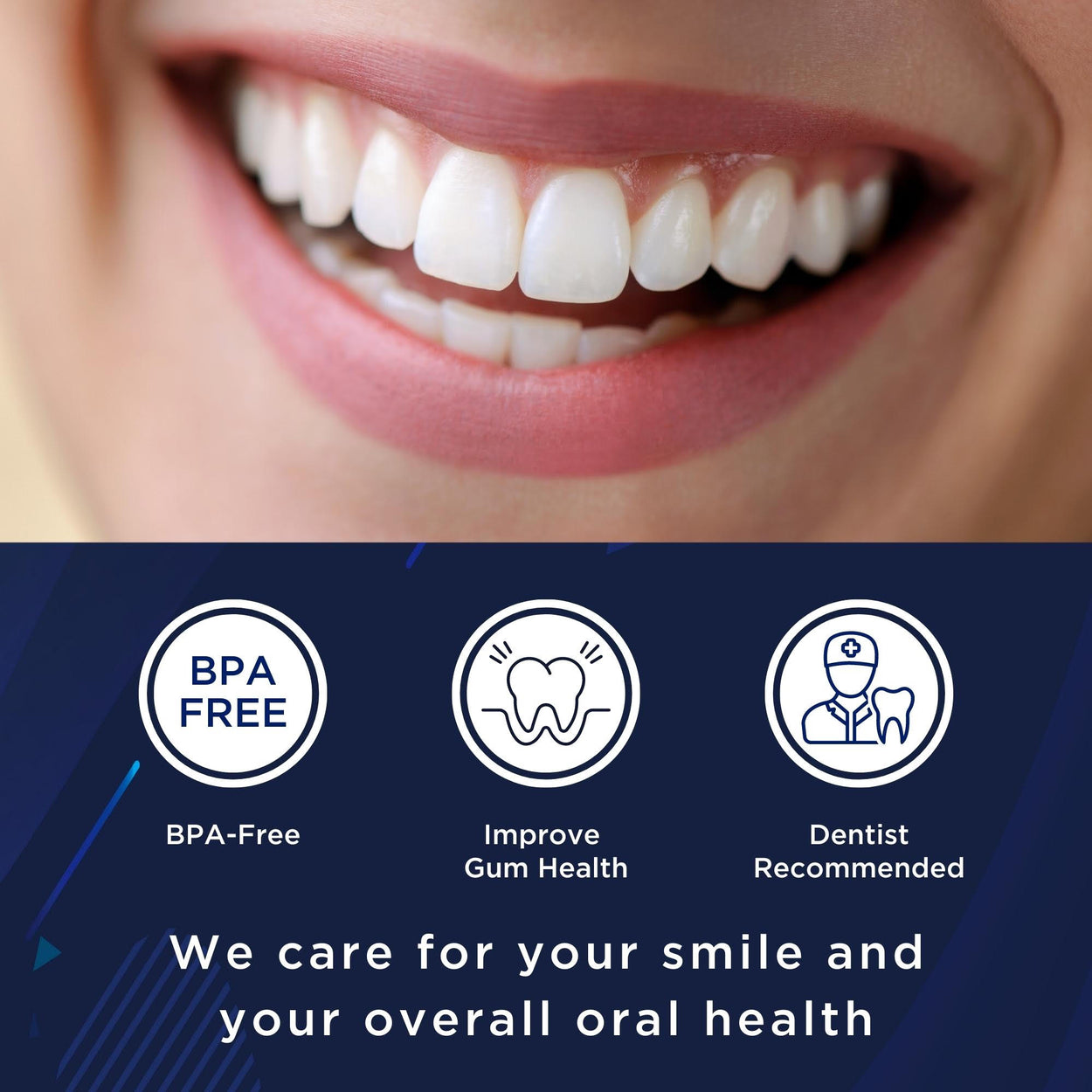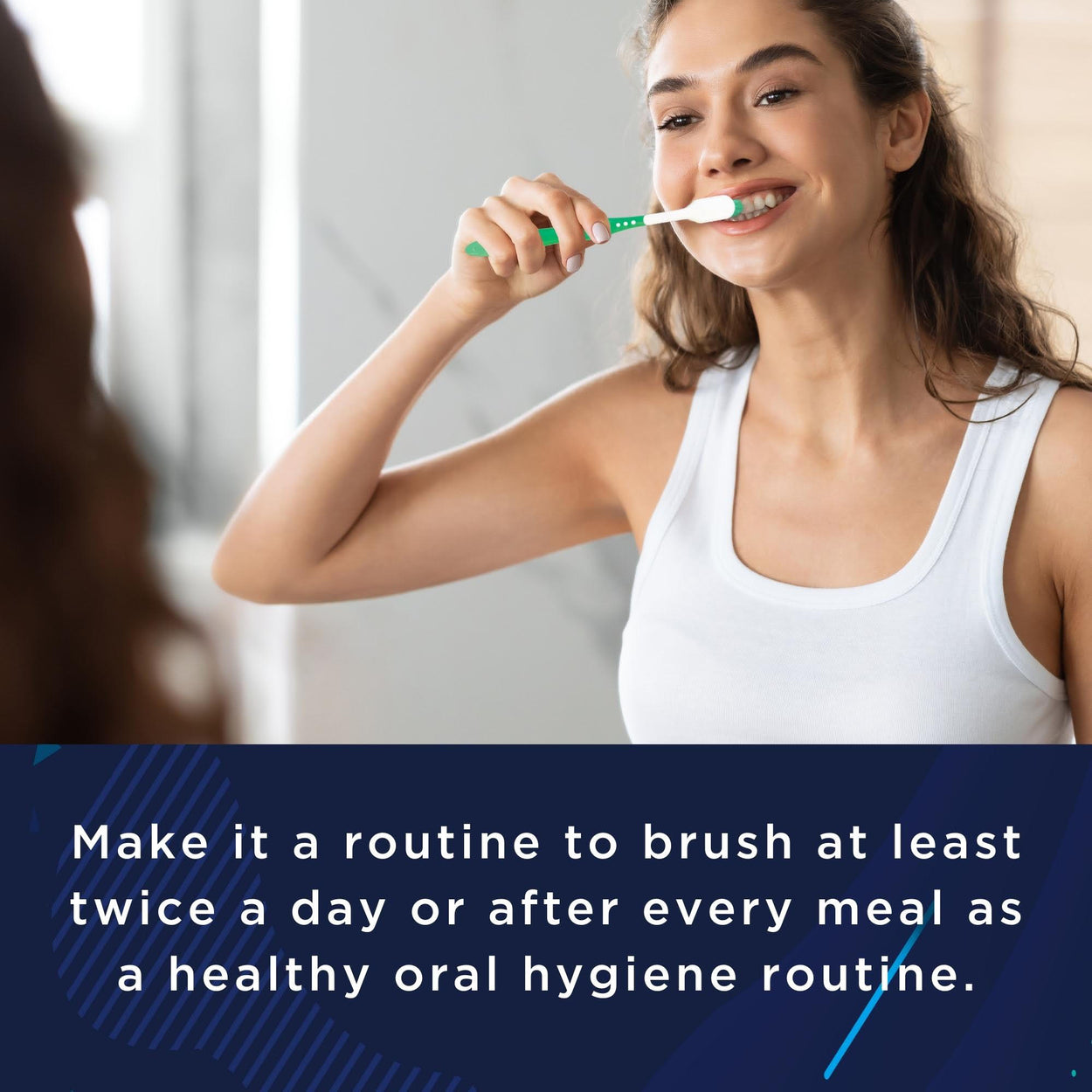 GuruNanda
Mentadent 4-pack Whitening Toothbrush
Mentadent 4-pack Whitening Toothbrush is perfect for all-around oral cleaning. This toothbrush has soft bristles for sensitive teeth and gum. Its spiral bristles help hard-to-reach areas to remove food, stains, and plaque while polishing and whitening your teeth in every clean. Our Ergo Dex handles are designed for a comfortable grip and control while using. It is recommended to change your toothbrush every 3 months or as needed for good oral hygiene.
MENTADENT SOFT TOOTHBRUSH FOR ALL-ROUND CLEANING: Our ultra soft, alternated bristles are ideal for those looking for all-around, deep cleaning and whitening of teeth without damaging the enamel for a brighter and healthier smile! 
ENJOY FRESHER BREATH: Our soft bristles aid in gently removing bacteria, food, debris, and fungi and result in better oral health and fresher breath.
ALTERNATED BRISTLES: Unique design includes spiral and polishing cup bristles that better access hard-to-reach areas and help in deep cleaning, stain removal, and whitening the teeth.
COMFORTABLE GRIP: Our Ergo Dexa handles are specially designed for a better and fuller grip that provides both comfort and control while brushing.
PACKAGE INCLUDED: Comes with 4 toothbrushes in a variety of fun and classic colors, a family pack perfect for adults and kids. Our BPA and Latex Free toothbrushes are dentist recommended!